Marți, 23 Iulie 2019 08:17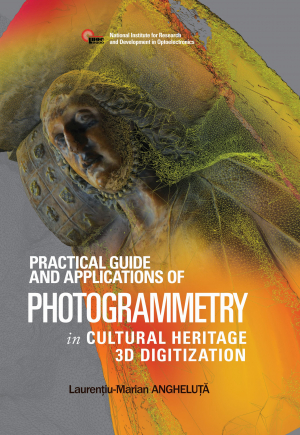 A fost lansată cartea intitulată "Practical guide and applications of photogrammetry in cultural heritage 3D digitization" scrisă de colegul nostru Angheluță Laurențiu, care reprezintă un ghid cuprinzător în domeniul digitizării 3D cu ajutorul fotogrammetriei, cu aplicare în documentarea patrimoniului cultural. Aplicațiile și discuțiile incluse fac parte din experiența și portofoliul departamentului "Metode și Tehnici Optoelectronice".
Publicarea cărții a fost finanțată de Ministerul Cercetarii si Inovarii prin Programul I - Dezvoltarea sistemului national de cercetare-dezvoltare, Subprogramul 1.2 - Performanta institutionala - Proiecte de finantare a excelentei in CDI, Contract nr.19PFE/17.10.2018.