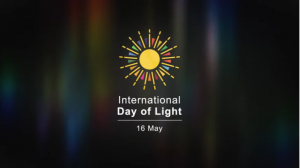 UNESCO celebrates International Day of Light on May 16.
It is a global initiative that demonstrates the major and continuing appreciation of light and the role it plays in science, culture and art, education and sustainable development, as well as in fields as diverse as medicine, communications and energy.
It is a wonderful opportunity to wish researchers and specialists in optics, photonics, optoelectronics and their collaborators many achievements, valuable projects, vision and inspiration.